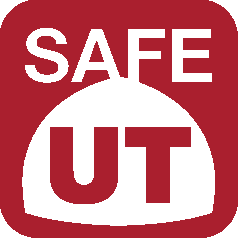 What can I report to SAFEUT??                          
Bullying
Drugs or alcohol.
Threats to yourself or others.
Thoughts of suicide.
Incidents with occur at school, on the bus or even things which happen after school. Nights or weekends. 
Anything involving yourself or another student!
How much information should I include on SAFEUT?
Specifics like names, locations, times 
           With SPECIFIC information, the school can do
           something to help with the situation. 
Who sees the tips and will anyone know it was me??
Mr. McKeehan and the counselors see the tips and decide who, if anyone else, will see the tip. 
All tips are anonymous and the only information the school sees is what is typed in the tip. Even if SafeUT is called we cannot see who sent the tip. 
Using SAFEUT app                DOWNLOAD IT NOW!